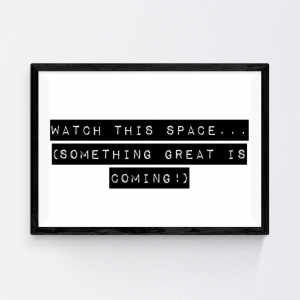 Here at The Posture Doctor, myself and the team have noticed evermore increasing demand for our services in our clinic in Cookstown. Therefore, we are all excited to announce that we have decided to expand the clinic and open another site in Dungannon! This wouldn't have been possible without the amazing support given to us from all our lovely clients over the years, and we cannot thank you enough.
Our new clinic will be situated within Dungannon Enterprise Centre, in 'The Cube,' which is only a stone's throw away from the M1. Along with being incredibly easy to access, there is also an abundant private car park for client use at the front of the building.
The team at The Posture Doctor currently consists of a Chiropractor, two Chartered Physiotherapists, an Osteopath and a Massage Therapist. We are all over the moon about the possibilities open to us with the introduction of our new clinic, and cannot wait to make this new venture successful by providing the best care we possibly can to both our existing and our future patients.
We have been seeing a few chiropractic patients in the new clinic for a couple of weeks now to test the waters, and after a lot of interest and an excellent trial run, we have made the decision to open it up to physiotherapy and osteopathy patients within the coming weeks.
Expanding our practice is part of our continuing commitment to accommodate and engage with our broad spectrum of patients, who come to us from near and far to take advantage of our wide range of treatments and therapies. We also hope that the extra space will allow us to reduce possible waiting times, and help as many people as possible, all the while retaining the high standard of care that our patients have come to expect from our practitioners.
We are currently taking appointments for new and existing patients in both the Cookstown and Dungannon practices.
Contact us today to book an appointment!
Call our main reception on 02886761681 or email us at book@posture-doctor.com