Posture Doctor Named as Finalists for 2 Awards at Mid Ulster Business Awards
Local Company Posture Doctor shortlisted for 2 awards at Mid Ulster Business Awards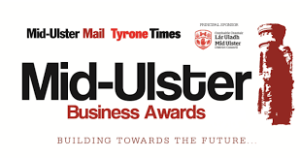 Established in 2017, Posture Doctor is situated on in the beautiful Gate Lodge on Drum Road in Cookstown, are celebrating after being shortlisted for 2 honours within the prestigious BEFTA awards.
Now in their 8th year, the prestigious awards present a unique platform to recognise the talent, entrepreneurship and excellence that exists across the full range of business and commerce in the area, paying homage to the long history of individual and collective industry upon which local towns have taken root and flourished and the companies which carry on that tradition today.
Posture Doctor has been named as a finalist in no less than two categories, including Business Person of the Year category and also the Best Start Up Business category.
"We are delighted, this is fantastic news for the team at the Posture Doctor. Having been shortlisted for 2 honours in these highly reputable business awards is a testament to the hard work that the entire team does. From our inception right through to our successes, I couldn't be prouder of how far we have come, all thanks to the commitment and loyalty of staff and our clients".
The winners will be announced at an exciting The Mid-Ulster Business Awards 2018 will take place at a Black Tie Dinner and Awards Ceremony on Wednesday 28th November 2018 at Corrick House Hotel & Spa, Clogher when the winner of each category will be announced and presented with their award.
Keep an eye out for further details in the Mid-Ulster Mail & Tyrone Times and on social media.
Keep your fingers crossed for us!
Andrea & Team