December 6th, 2018
Christmas Gift Voucher Sale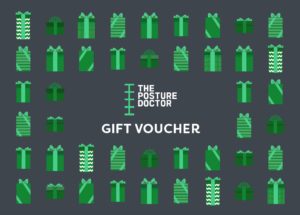 Gift of a Perfect Posture
Posture Doctor's Christmas Gift Voucher
Can't decide what to get them? Why not let them choose one of the services from the Award Winning Posture Doctor and give the Gift of a Perfect Posture.  Our vouchers make the perfect gift for family, friends or colleague who made 2018 for you.
It is so easy, pick an amount and with ring us and we will do the rest and you have another gift off your list.
Pick Up Yours Today
Give the Gift of the Best Posture Experience we have to offer with a Posture Doctor Gift Voucher – call 028 867 61861
.