November 29th, 2018
Posture Doctor win award at the 2018 Mid Ulster Business Awards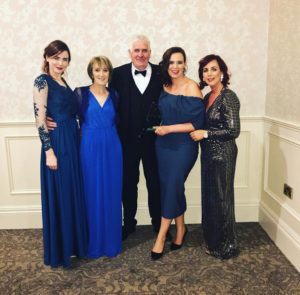 Posture Doctor Celebrates in Style 
Posture Doctor are celebrating after winning the Best Start Up Award at the 8th annual Mid Ulster Business Awards held last night  on the 28th November 2018. Whilst Andrea was also finalist for the Business Person of the Year Award category.
The Mid Ulster Business Awards are now in their 8th year. The prestigious awards present a unique platform upon which to celebrate the successes of the best businesses within region.
Award for Success and Growth
Best Start-Up Business Award is a new category was awarded to our team in the Posture Doctor who have opened in the past year, who showed substantial success and growth. They all proved their commitment to investment, converting into growth in profitability and illustrated their business stands out from our competitors
Thank you our Team and Customers 
"I want to thank our excellent team for all their hard work and dedication. The development of our services and our commitment to the highest level of customer care has enabled Posture Growth to achieve rapid growth". I would also like to thank our customers for all the support and the kind wishes on winning our award.
I would also to congratulate all the winners last night, it was inspiring to be surrounded by the best business leaders across our region.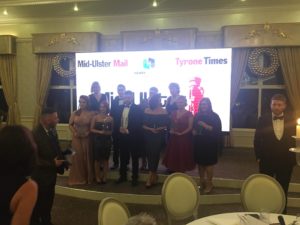 Call in and see our award… we are utterly delighted.
Andrea and the team