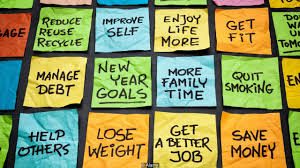 Well done, you have made it through the worse week of the year – go you!
Health, fitness and weight loss seem to be the number 1 resolutions for 2018.
However the fatal flaw with New Year's resolutions — and most goal-setting, for that matter — is that we typically bite off more than we can chew.
Often we do not set realistic health, fitness and weight loss goals. As such, we end up disappointed and, often, with a forgotten resolution by the time February rolls around.
"A whopping 63% of us admitted to breaking a New Year's resolution, with 43% not reaching the end of January and 80% breaking their resolution within 2 months"
So what tips can we give you to help you reach your new goals, whilst minimising your risk of injury and maximising your chances of success. From the perspective of the Posture Doctor team, who spends every day helping our clients look, move, feel and perform better.
Our Tops 5 Tips to help you Achieve your 2018 Resolutions
Chose something you enjoy and add variety.
Things that are not only doable but also enjoyable and will eventually become so second-nature, you'll forget they were resolutions. The best part? Each contributes to a happier life and a healthier body and brain.
Start Slowly – Start small and build steps to achieve your goal –
It is very important to start a new training regime gradually instead of pushing yourself into the deep end. Make a realistic exercise plan with weekly/monthly goals
Be Realistic, build your targets into an existing habit and lifestyle pattern
Old habits are hard to break and new habits are hard to form. To adopt new behavioural patterns we repeat most often are etched into our neural pathways. Through planning, repetition and the right processes in place, it's possible to form new habits and maintain  to achieve your goals
Enlist support to stay on track and prevent set backs
Whether it's quitting smoking, standing more or doing 30 minutes of exercise a day, research shows people who have the best chance of making changes are those who get some support.  Whether its friends, family or a professional, enlist the support of those who want to see you succeed from the outset. They can help you through daily challenges to keep focused.
And our final tip is to get treatment
Our 5th and final tip is to get treatment if you are experiencing pain or discomfort. Some discomfort is likely if you are significantly increasing your level of activity, however if you are experiencing pain beyond simple delayed onset muscle soreness, then my advice would to seek advice sooner rather later. The longer problems are left the greater the impact on your training and generally the longer it will take to get you better.
Whether you're a complete fitness beginner or seasoned health lover, coming up with a list of active New Year's resolutions needn't be so tough. Rather than being a chore, these resolutions should inspire you by opening your mind to new experiences. So this new year, revitalise your mind and body with some lifestyle changes large and small. It could be the dawning of a new you! We would encourage you to start the year off right and book a consultation with our clinic on 028 867 61861
Happy New Year to You & Yours
~ Posture Doctor Team ~
Book an Appointment